Petition Tag - andrew sachs
1. Leave Jonathan Ross Alone!
Jonathon Ross is a great television presenter, a family man and he does good work for comic relief. He's being tormented and bullied by the media for the littlest things he says.

He can't get away with anything. If you don't like the guy don't watch him or listen to him!!!
2. Bring Back The Russell Brand Show on Radio 2
=========
OUTRAGE
=========
THOUGH WE CAN'T TRUST ALL OF WHAT WE SEE AND HERE IN THE PAPERS, THE OBSERVER IS REPORTING THAT BRAND HAS TOLD THEM ANDREW SACHS' APPOVED OF THE SHOW THAT WAS BROADCAST!

http://news.bbc.co.uk/1/hi/entertainment/7718451.stm

Russell Brand has resigned from his post as a Radio DJ on BBC Radio 2 following recent, unnecessary controversy about what he and Guest co-host Jonathan Ross said on the answer phone of Andrew Sachs, involving Sachs' granddaughter.


The whole thing has been blown greatly out of proportion by the media, as despite the figure being quoted in its thousands, only two complaints were received about the show, both for Ross's use of an expletive.
Since then, the media have stirred up uncalled for and unnecessary amounts of controversy, considering the dialogue used would be water off a ducks back to viewers of many comedy shows e.g. Little Britain.
What's more, listeners were warned about possibly offensive language and content.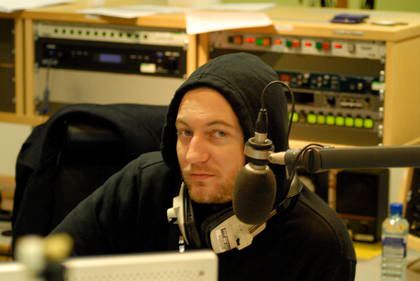 The Sony Award winning Russell Brand show originated on BBC 6 Music before moving to take the 21:00-23:00 Saturday slot as Radio 2's showpiece.
It has been one of the most successful of recent times and is certainly one of the funniest and really does brighten up the days of many people, with regular Co-host Matt Morgan, poet laureate Mr Gee and regular guest, Oasis star, Noel Gallagher.
The show has attracted over 400,000 listeners live or even 2 million (depending on which source you believe) and many more via podcast, for which it has dominated the charts on iTunes.
For the show's regular items, Nanacdotes, Pin pin, 'Gay', the jingle race war, Mr Gee's poems and the two hosts, Russell Brand and Matt Morgan, as well as former hosts and friends, Mr Nibbs, Trevor Lock and Christophe the Fish !
Russell's resignation statement: http://news.bbc.co.uk/1/hi/entertainment/7698527.stm
---------------------------------
Russell, people need you to make them laugh, you said yourself that was the reason you did it and people need you to brighten their days once more.
A revolution in your honour, Russell.
Your loyal fans.
PLEASE REFER THIS PETITION TO ANY OTHER FANS OF THE SHOW YOU KNOW SO WE CAN MAKE AS GOOD OF A GO OF THIS AS POSSIBLE.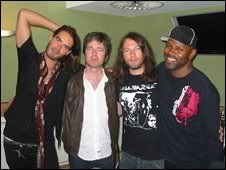 RUSSELL PODCASTS:
http://www.russellbrandpodcasts.tk
THIS WEBSITE HAS PODCAST FEEDS WHICH MAY AID TO KEEP YOU SANE IN THE MEANTIME, WHILE WE ATTEMPT TO BRING BACK THE SHOW!
3. Replace Jonathan Ross with Fawlty Towers
On the 18th October 2008 television and radio presenters Jonathan Ross and Russell Brand made several prank telephone calls to 78 year old actor and broadcaster Andrew Sachs.

In a subsequent "I'm sorry.. but it was funny.." apology the puerile pair couldn't even show some sincerity for the "I slept with your granddaughter" jokes left on Mr Sachs answer phone.